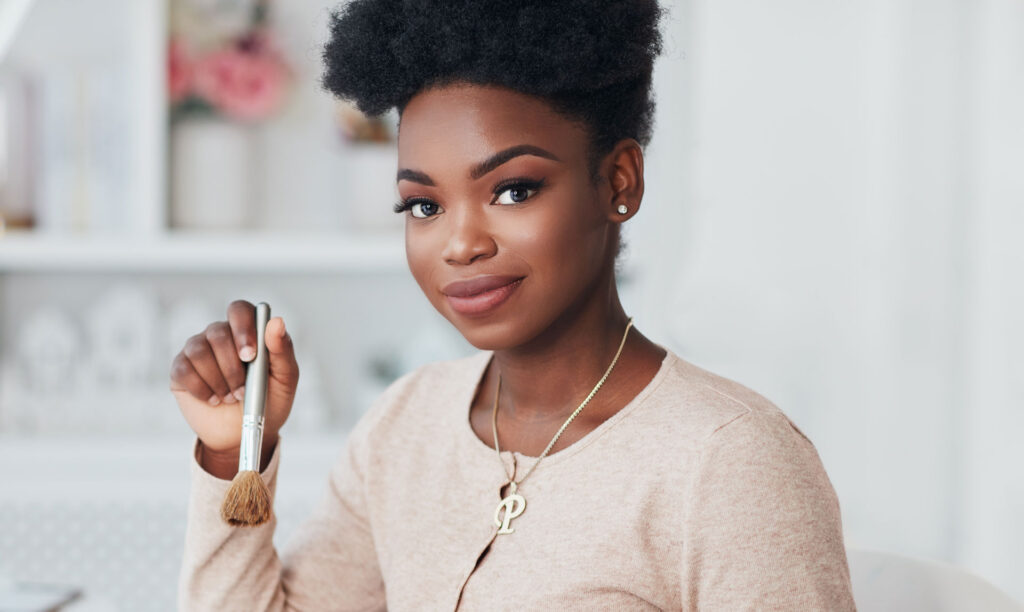 Beauty has always been a diverse and inclusive concept, recognizing and celebrating the unique characteristics and needs of individuals from different ethnic backgrounds. For African American women, finding the best setting powder is an essential part of their makeup routine, as it helps achieve a flawless finish while addressing specific concerns such as skin tone, texture, and oil control. This essay explores the key factors to consider when selecting the ideal setting powder for African American women and highlights some popular options that cater to their unique beauty needs.
Understanding the Importance of Setting Powder:
Setting powder plays a crucial role in the makeup application process by providing a matte finish, controlling shine, and extending the longevity of foundation and concealer. African American women often have a diverse range of skin tones, which require setting powders that offer an inclusive shade range to match their complexion without ashy or chalky residue. Moreover, considering the unique skin characteristics of African American women, such as higher melanin content and potential hyperpigmentation concerns, the ideal setting powder should also offer adequate coverage and be non-comedogenic to prevent clogged pores.
Factors to Consider when Choosing a Setting Powder:
a) Shade Range: African American women come in a variety of beautiful skin tones, from deep rich browns to warm golden hues. It is crucial to select a setting powder brand that offers an extensive range of shades to ensure an exact match. Brands like Fenty Beauty, Sacha Cosmetics, and Black Opal have gained recognition for their commitment to inclusivity in shade options.
b) Formula and Finish: Different skin types require specific formulas and finishes. African American women often have combination to oily skin, which can be prone to excess oil production. A setting powder with oil-absorbing properties, such as silica or rice powder, can help control shine and keep the makeup in place throughout the day. Products like Laura Mercier's Translucent Loose Setting Powder and Sacha Buttercup Setting Powder are known for their oil-controlling abilities.
c) Lightweight and Breathable: African American women may also consider setting powders that feel lightweight and breathable on the skin. Silky, finely milled powders like the ones from the brands Becca and Huda Beauty can provide a comfortable, natural finish without caking or settling into fine lines.
d) Anti-Ashy Formulation: Ashy or chalky residues can be a concern when selecting a setting powder for African American women. Products specifically designed for deeper skin tones, like the Black Radiance True Complexion Loose Setting Powder, are formulated to prevent ashy undertones and provide a seamless blend.
Best Setting Powders for African American Women:
a) Fenty Beauty Pro Filt'r Instant Retouch Setting Powder: Developed by Rihanna, this setting powder offers a wide range of shades and a lightweight formula that blends seamlessly into the skin, providing a soft-matte finish.
b) Sacha Buttercup Setting Powder: This yellow-toned setting powder has gained popularity among African American women for its ability to brighten and enhance the complexion while controlling oil, leaving a smooth, natural finish.
c) Black Opal Invisible Oil Blocking Powder: Formulated specifically for oily skin, this setting powder provides oil control without leaving a heavy or cakey appearance. It helps minimize the need for frequent touch-ups.
d) Laura Mercier Translucent Loose Setting Powder: Although not specifically marketed towards African American women, this translucent powder is well-loved for its finely milled texture, oil-absorbing properties, and ability to set makeup without leaving a white cast.
Conclusion:
The beauty industry has come a long way in recognizing and catering to the unique needs of African American women.