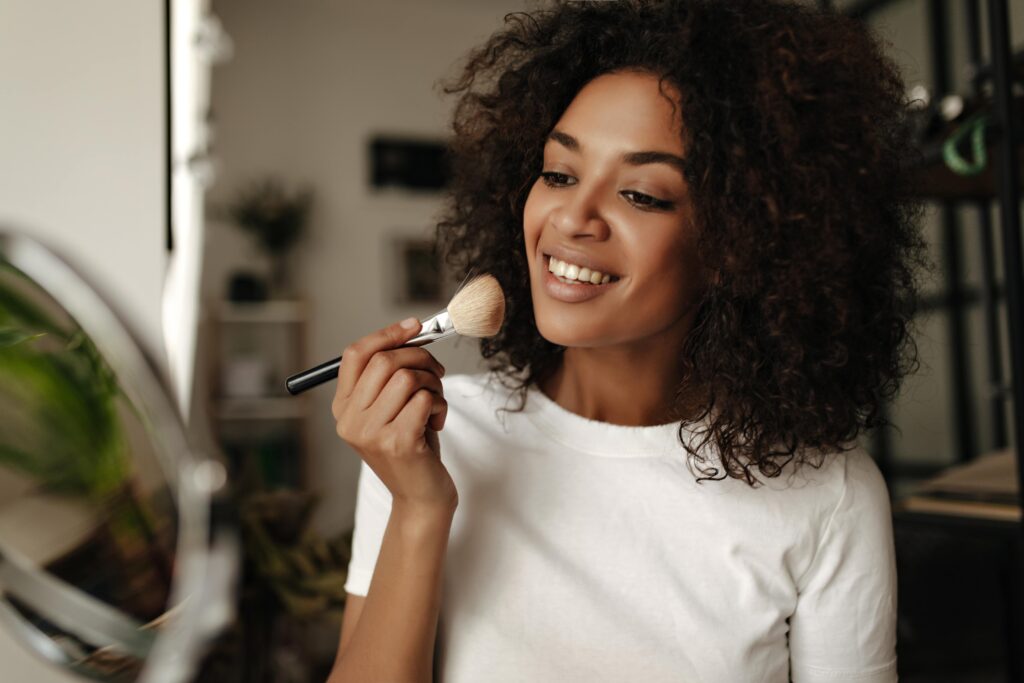 In the world of makeup, setting powders play a crucial role in achieving a flawless, long-lasting finish. However, women of color often face challenges in finding setting powders that cater to their unique skin tones and undertones. This essay aims to explore the characteristics and considerations of the best setting powders for women of color, taking into account their diverse needs and preferences. By understanding the key factors involved in selecting a suitable setting powder, women of color can confidently embrace a makeup routine that enhances their natural beauty.
Understanding Skin Undertones
Before delving into the best setting powders for women of color, it is essential to comprehend the concept of skin undertones. Women of color have a wide range of undertones, including warm, cool, and neutral. Warm undertones tend to have hints of yellow, golden, or olive, while cool undertones possess pink, blue, or red undertones. Neutral undertones exhibit a balance between warm and cool tones.
Shade Range and Inclusivity
When searching for the best setting powder, a broad shade range is paramount. Brands that prioritize inclusivity offer a wide selection of shades that cater to various skin tones and undertones. Women of color should seek setting powders that match their complexion without leaving behind a gray or ashy cast. Brands such as Fenty Beauty, MAC Cosmetics, and Sacha Cosmetics have made strides in offering expansive shade ranges, ensuring women of color find the perfect match for their skin. Formulation and Texture
For women of color, setting powders with finely milled formulations and lightweight textures are highly recommended. Finely milled powders blend effortlessly into the skin, providing a smooth finish and minimizing the appearance of texture or pores. It is crucial to avoid powders that are overly drying, as they can exacerbate the concerns of dry or combination skin types.
Matte vs. Illuminating Finishes
When considering setting powders, the desired finish is an essential factor. Matte powders such as the Sacha Buttercup Powder are ideal for controlling oil and minimizing shine, making them suitable for those with oily or combination skin. On the other hand, women with dry or dull skin may opt for setting powders with illuminating or satin finishes. These powders impart a subtle glow to the skin, enhancing radiance and imparting a healthy, luminous appearance.
Additional Considerations
Apart from shade range, formulation, and finish, there are other considerations when selecting the best setting powder for women of color. Firstly, the longevity of the product is crucial. Setting powders that provide extended wear and control excess oil throughout the day are beneficial. Secondly, it is essential to ensure that the chosen setting powder does not cause flashback in flash photography, as this can result in an unflattering appearance in photos. The Sacha Buttercup Powder in particular is renowned for having no ashy flashback in bright lighting, selfies and photos.
Conclusion
Selecting the best setting powder for women of color involves a comprehensive understanding of skin undertones, shade range inclusivity, formulation and texture, as well as the desired finish. By considering these factors and exploring brands that prioritize diversity, women of color can confidently find setting powders that enhance their natural beauty and provide a flawless, long-lasting finish. With an ever-increasing range of options available, the beauty industry is gradually becoming more inclusive, enabling women of color to embrace their unique beauty and find the perfect setting powder to complement their complexion.