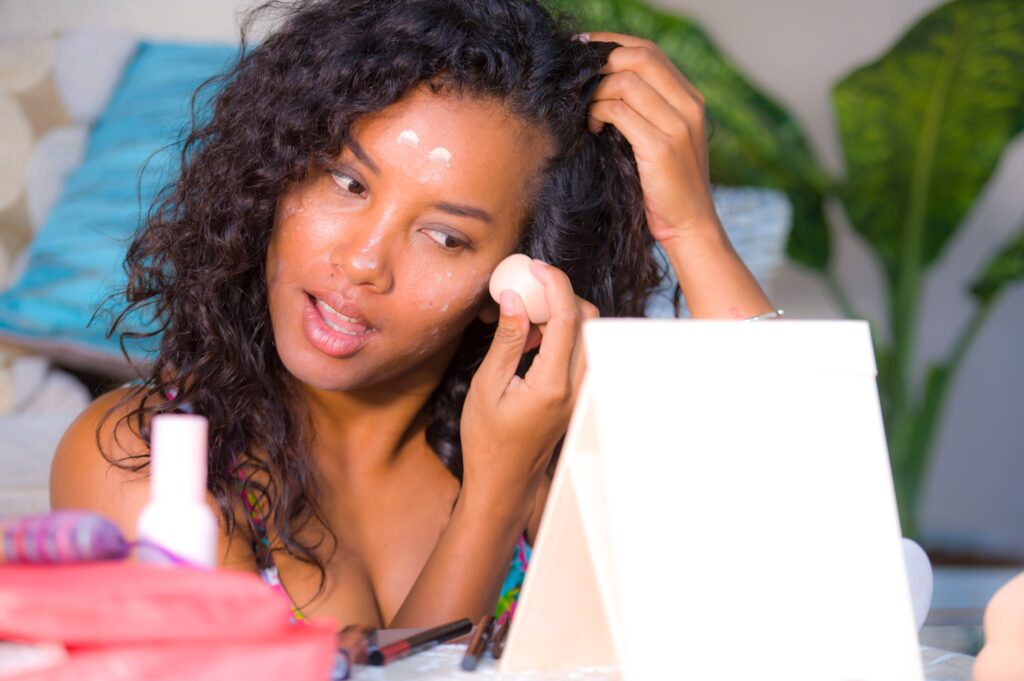 The beauty industry has witnessed a surge in the popularity of face primers, with various brands claiming to offer the perfect canvas for flawless makeup application. As the first step in any makeup routine, a face primer's role is to create a smooth and even surface, minimize pores, and prolong the longevity of makeup. However, determining the best face primer amidst the myriad of options can be a daunting task. This essay aims to evaluate and compare different face primers based on their key attributes, including effectiveness, longevity, texture, and suitability for various skin types.
Effectiveness:
One of the primary considerations when choosing the best face primer is its effectiveness in achieving a smooth and flawless finish. The best face primers are those that effectively blur imperfections, minimize the appearance of pores, and create a seamless base for makeup application. Some popular choices include the Smashbox Photo Finish Foundation Primer and the Sacha Liquid Velvet Face Canvas, both of which have received widespread acclaim for their ability to refine the skin's texture and provide a velvety-smooth finish.
Longevity:
A face primer's longevity is another crucial factor to consider when choosing the best face primer. The ideal primer should extend the wear time of makeup, preventing it from fading or creasing throughout the day. The Hourglass Veil Mineral Primer and the NARS Pro-Prime Pore Refining Primer are renowned for their ability to lock makeup in place, ensuring a fresh and vibrant look that lasts for hours on end.
Texture:
Texture plays a vital role in the application and comfort of a face primer. Primers should have a lightweight, non-greasy formula that effortlessly glides onto the skin. Many users prefer primers with a silicone-based formulation, such as the Benefit Cosmetics POREfessional Face Primer, as they provide a silky-smooth texture that fills in fine lines and pores. On the other hand, individuals with sensitive or acne-prone skin might find water-based primers, like the Sacha Liquid Velvet Face Canvas, more suitable due to their lightweight and non-comedogenic nature.
Suitability for Various Skin Types:
Another aspect to consider when selecting a face primer is its compatibility with different skin types. Individuals with dry skin may benefit from hydrating primers like the Too Faced Hangover Replenishing Face Primer, which contains nourishing ingredients to moisturize and plump the skin. Oily skin types often fare well with mattifying primers, such as the Becca Ever-Matte Poreless Priming Perfector, which helps control shine and excess oil production. Those with combination skin may find success with multipurpose primers like the NYX Professional Makeup Studio Perfect Primer, which balances the skin's moisture levels without compromising on longevity.
Additional Considerations:
While the aforementioned factors are essential when determining the best face primer, it is also important to consider individual preferences and specific makeup needs. Some primers offer color correction properties, catering to individuals with redness or discoloration concerns. Examples of such products include the Smashbox Photo Finish Color Correcting Foundation Primer and the NYX Professional Makeup Studio Perfect Primer in various color-correcting shades. Additionally, individuals looking for cruelty-free or vegan options can explore brands like Urban Decay, Sacha or Tarte, both of which offer a wide range of primers with ethical considerations. Selecting the best face primer is a subjective process, influenced by individual needs and preferences. However, after careful evaluation of effectiveness, longevity, texture, and suitability for different skin types, it is evident that several primers stand out in the market.