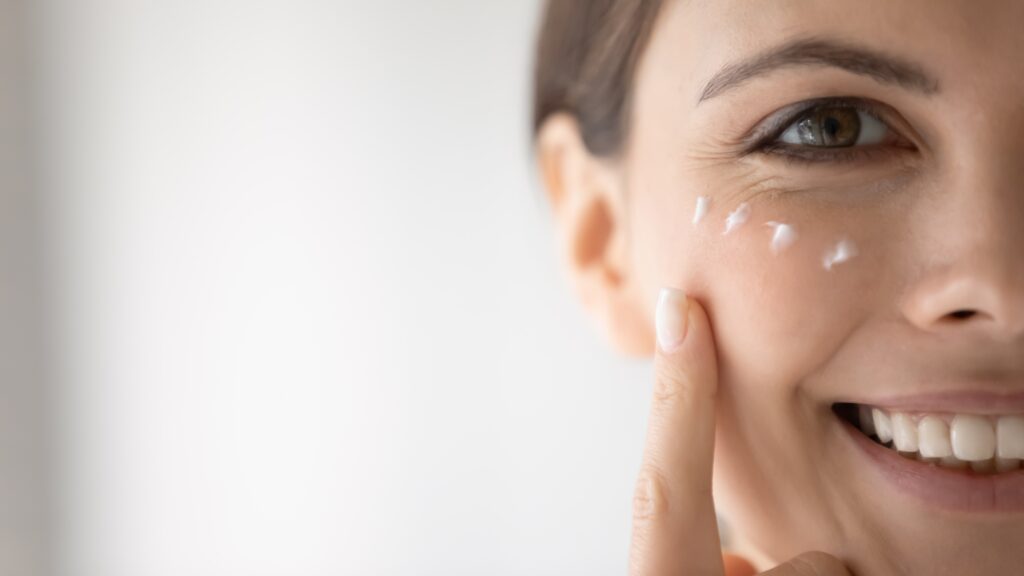 The quest for flawless makeup application begins with a solid foundation, quite literally. Face primers act as the canvas upon which our makeup creations come to life. However, for individuals with dry skin, finding the ideal face primer becomes a critical mission. Dry skin requires extra hydration and nourishment to create a smooth and radiant base. This essay will explore the characteristics of an exceptional face primer for dry skin, examining various options available in the market, and ultimately identifying the best primer to provide a moisture boost.
Understanding Dry Skin:
Dry skin is a common skin type characterized by a lack of moisture and oil production, resulting in tightness, rough texture, and a dull complexion. The ideal face primer for dry skin should address these concerns by delivering intense hydration, replenishing essential oils, and creating a protective barrier against moisture loss.
Key Qualities of an Excellent Face Primer for Dry Skin:
Hydration: A high-quality primer for dry skin should possess hydrating properties to provide a surge of moisture to the skin. Ingredients like hyaluronic acid, glycerin, and aloe vera are renowned for their ability to attract and retain water, ensuring long-lasting hydration.
Nourishment: Dry skin requires nourishment to restore its natural radiance. Look for primers infused with beneficial ingredients such as vitamins E and C, antioxidants, and botanical extracts, which replenish the skin's nutrients and promote a healthy glow.
Lightweight Texture: While providing ample hydration, the best face primer for dry skin should be lightweight and non-greasy such as the Sacha Liquid Velevet Face Canvas. Heavy formulations can exacerbate dryness and may cause makeup to appear cakey or uneven.
Longevity: A suitable primer should have excellent longevity, ensuring that your makeup stays intact throughout the day. Dry skin tends to absorb makeup, leading to patchiness or flaking. A primer with long-lasting properties helps create a smooth canvas and extends the wear-time of your makeup.
Non-Irritating: Dry skin is often more sensitive, making it essential to choose a primer that is gentle and non-irritating. Look for products labeled as hypoallergenic and fragrance-free, as these are less likely to cause any adverse reactions.
Top Face Primers for Dry Skin:
Smashbox Photo Finish Foundation Primer: This cult favorite primer is a beloved choice for dry skin. Infused with hydrating ingredients like hyaluronic acid and vitamins A and E, it delivers intense moisture, minimizes fine lines, and provides a smooth base for makeup application.
Laura Mercier Foundation Primer – Hydrating: Designed specifically for dry skin, this primer quenches parched skin with a blend of moisturizing ingredients, including glycerin and vitamins A, C, and E. Its lightweight formula creates a dewy, luminous finish while extending the wear-time of your foundation.
Too Faced Hangover Replenishing Face Primer: This primer is a hydrating powerhouse infused with coconut water, probiotics, and skin-loving botanicals. Its creamy texture instantly replenishes moisture, revitalizes dull skin, and ensures a radiant complexion.
Hourglass Veil Mineral Primer: Suitable for all skin types, this primer contains hydrating and nourishing ingredients like glycerin, vitamins A, C, and E, and mineral-based SPF protection. It creates a silky smooth canvas, blurs imperfections, and enhances the longevity of makeup.
Choosing the best face primer for dry skin is crucial in achieving a flawless and long-lasting makeup application. By prioritizing hydration, nourishment, lightweight texture, longevity, and non-irritating formulas, you can find the ideal primer that caters to dry skin.